Clients
Welcome
Spreadsheet models are now recognised as the most pervasive tool for financial modelling. No matter how good any tool is, if you do not know how to use it to solve real business problems, it will never be more than a piece of sophisticated software gathering dust.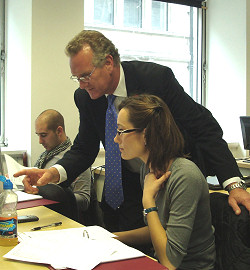 Traditionally, training staff how to use spreadsheets has started with sending them on an introductory course followed, sometimes, by an advanced course. This approach teaches them how to use all of the facilities of a particular spreadsheet, but it does not train them how to use the package to solve real business problems.
To answer this deficiency, Coe & Co has developed a number of courses that show delegates how to solve business problems using a practical, hands-on approach.